Today
Ingle's Dawndew Salad Ltd is a horticultural business based in the North West. Established in 1907, the business has remained in the same family ownership for over 100 years.

Originally called, 'Ingle's of Cleveleys', The Company relocated to its current site in Poulton-le-Fylde, Lancashire in the 1990's and has continued to grow and expand in every direction, ever since.
With over a century's experience in growing fresh produce, Dawndew Salad has exceptional product knowledge as well as technical expertise and is today one of the UK's leading Salad Cress growers.
Through the generations, the family business has continued to evolve, but its original core values remain the same today; our service is flexible, professional and tailored to suit our customers' requirements and we focus on growing premium quality fresh produce, which is safe to eat.
Today The Company is managed by the fifth generation of the Ingle family, with Trudie focusing on the technical and commercial requirements and her brother James, concentrating on the operational side of the business, including the growing and development of new product lines.
"As a family business, we are able to make quick decisions relating to capital investment and rapidly respond to specific Customer requests as well as other business needs.
Through innovation and a programme of regular investment, our range of products is continually developing with The Company now specialising in growing, cutting and washing Salad Cress, Pea Shoots and a variety of Micro Leaves for all sectors of the food industry.
By working closely with local growers and preferred suppliers, our product range also includes a selection of traded items. Our produce is distributed daily, and is available nationwide."

Food Safety
Maintaining all aspects of food safety is of paramount importance to Dawndew Salad.
Through regular investment, assessment and review of our Quality Management Systems, we ensure our customer expectations are met and the appropriate food safety standards are maintained. At the same time, we continually strive to further improve the quality of the products and service we supply.
To this end, we have a dedicated Technical and Quality Assurance Team on site that is supported by a retained technical professional.
All of our products are covered by a comprehensive Hazard Analysis of Critical Control Points (HACCP) system that forms the platform on which we work, and through our Quality Management System we maintain full traceability for all our products.
Our crops are grown in the United Kingdom, without the use of pesticides and are licensed to carry the Red Tractor logo. Our third party accreditations include the BRC, the Assured Produce Scheme and Nurture.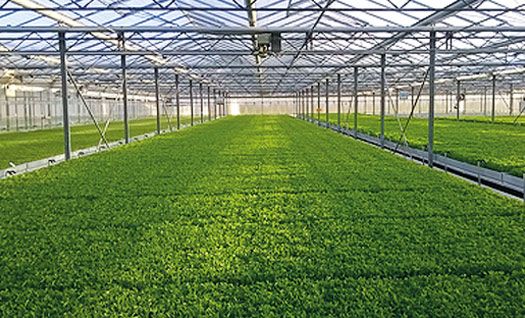 Call us:
01253 895525
Social:


Follow us on Twitter
Write to us:
Ingle's Dawndew Salad Ltd
Fouldrey Avenue
Poulton-Le-Fylde, Lancs
FY6 7HE