Salad Cress Grower & Supplier
Salad Cress is the original micro leaf, comprising of a traditional mix of 95% Rape & 5% Cress seedlings. Our Salad Cress is grown in the UK, without the use of pesticides and is licensed to carry the Red Tractor Logo.
Salad Cress has a dark green clover shaped leaf, crisp and fresh with a slightly peppery flavour. Add Salad Cress to egg mayonnaise sandwiches, use in salads and omelettes or sprinkle over soups. Why not try sushi topped with Salad Cress or on buttered toast! Our Salad Cress is a versatile product. It is also suitable for a vegetarian and vegan dietary and lifestyle.
The Dawndew Salad Cress is available in three different formats.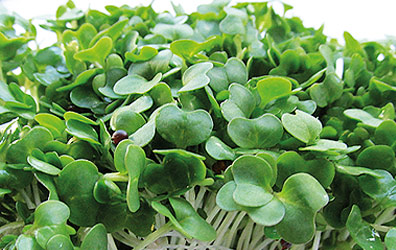 Punnet Cress
Our Salad Cress is packed in individual punnets and supplied as a growing product on a peat or 'peat free' medium. We have a variety of pack sizes and packaging available. The labelling of the product is optional.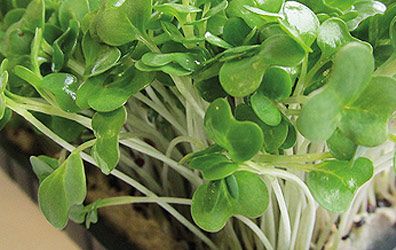 Catering Cress
Our Catering Cress, also called 'Matpack', is packed in a shallow tray and supplied as a growing product in a 'peat free' medium. There are 4 trays per box. 'The Matpack' has the equivalent yield of 18-20 individual punnets per outer.
Cut Cress
Our Salad Cress can be cut, washed and packed in a designated High Care environment. Product weights and packaging can be tailored to meet individual requirements. Dawndew Salad was the first Salad Cress Producer to offer washed cress for the UK Food Industry.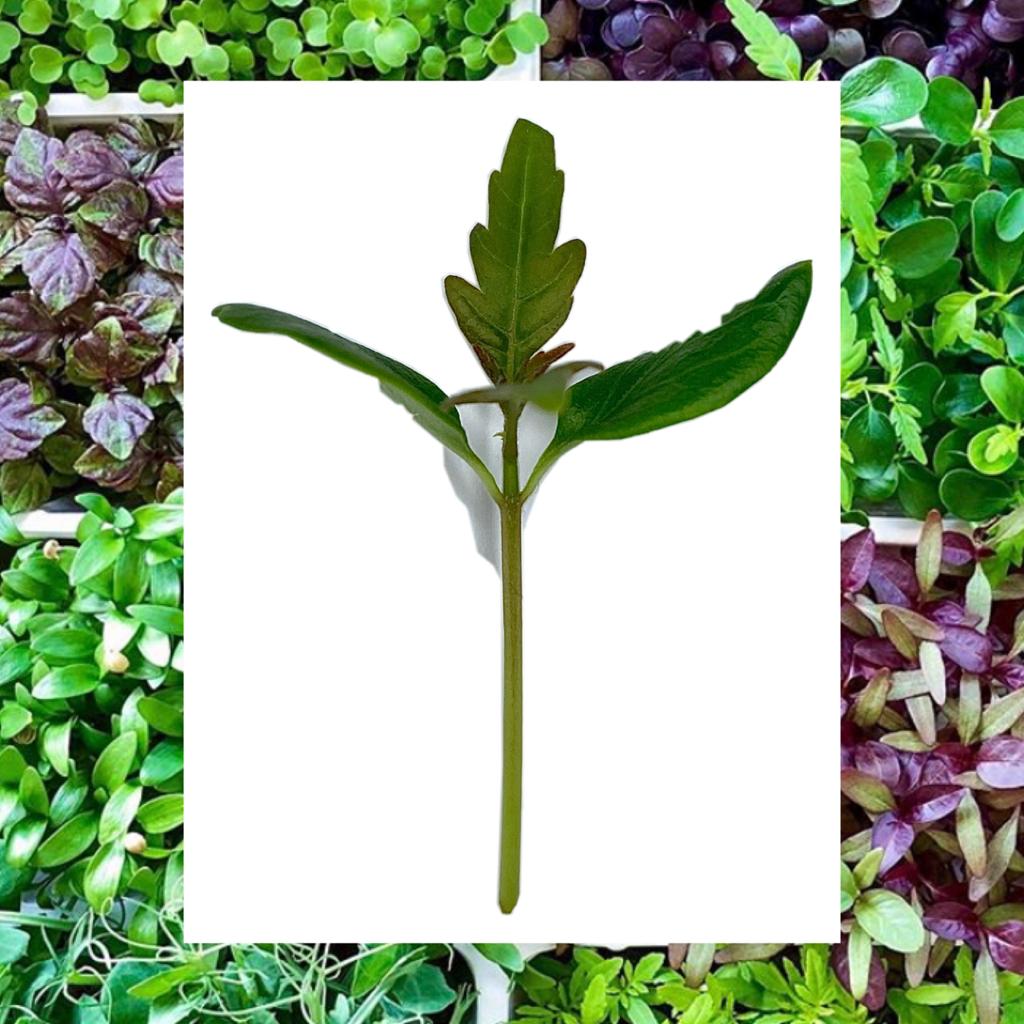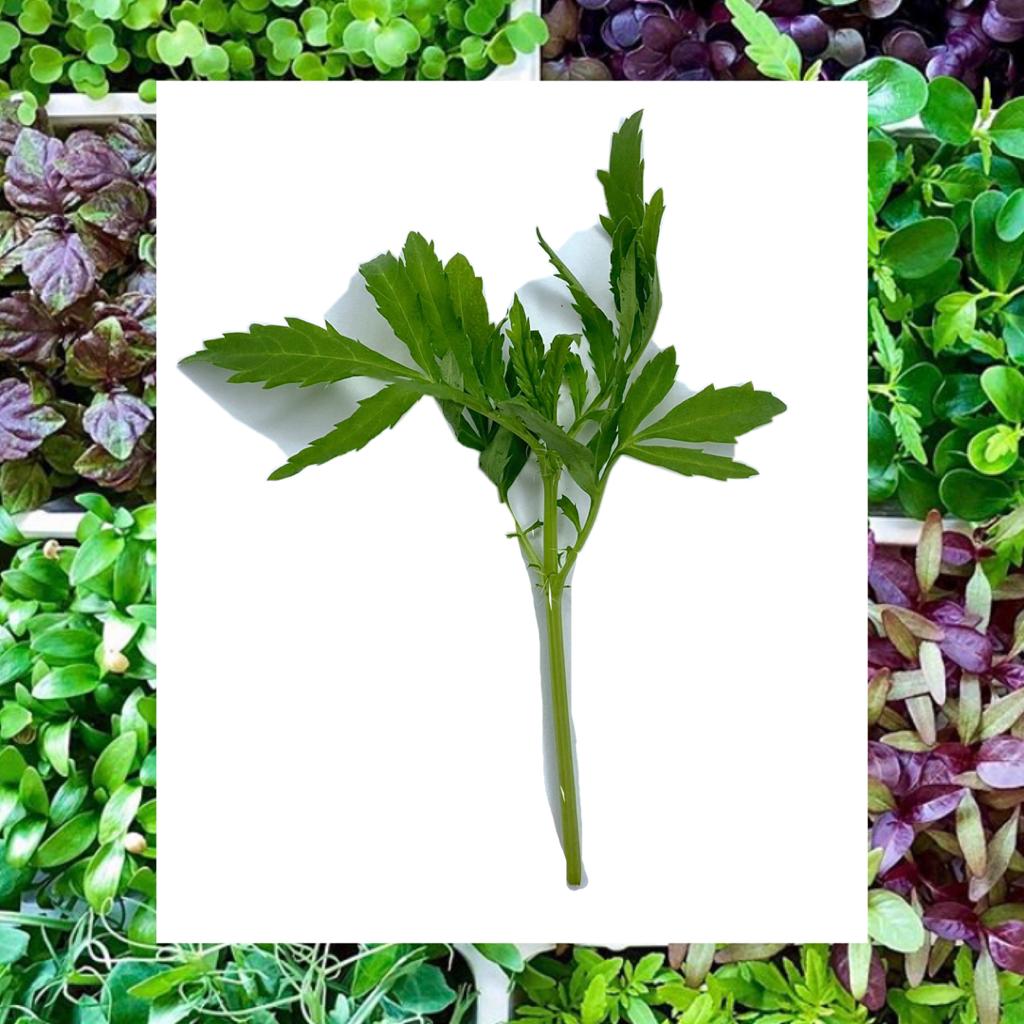 Advantages of 'peat free' Salad Cress
Clean in appearance; it keeps the 'dirt' associated with peat, out of the kitchen.
Easy to handle and use.

Advantages of Catering Cress
The cress is grown to a longer length to maximise the yield obtained from each box. This product offers a reduction in packaging and there is no need to handle the growing medium; the cress can be cut from just above the tray.

Advantages of Cut, Washed Salad Cress
Ready and easy to use.
Guaranteed minimum weight of product; ideal for costing up a product or recipe. A reduction in packaging per gram and associated waste and handling costs.

Availability
January – December Food Safety
Maintaining all aspects of food safety is of paramount importance to Dawndew Salad.
Through regular investment, assessment and review of our Quality Management Systems, we ensure our customer expectations are met and the appropriate food safety standards are maintained. At the same time, we continually strive to further improve the quality of the products and service we supply.
To this end, we have a dedicated Technical and Quality Assurance Team on site that is supported by a retained technical professional.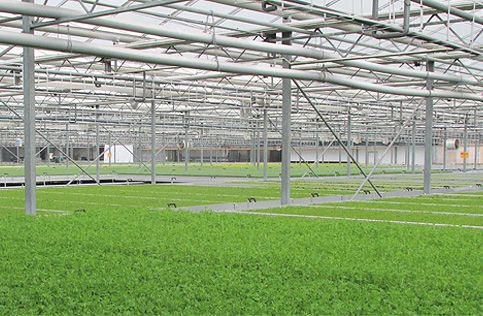 Call us:
01253 895525
Social:


Follow us on Twitter
Write to us:
Ingle's Dawndew Salad Ltd
Fouldrey Avenue
Poulton-Le-Fylde, Lancs
FY6 7HE