Environmental
Dawndew Salad is committed to reducing its environmental footprint.
This can be demonstrated in a variety of ways:
By recycling……
By reducing our reliance on natural resources such as water, through rain water harvesting and investment in water storage and treatment systems, we operate in a more sustainable manner.

By investing in more energy efficient technology and equipment, such as Air Handling Units, we reduce and limit the amount of energy consumed in our processing and storage areas.
By utilising recycled materials which are more sustainable as growing mediums eg. paper/fibre matting, we lessen the impact on the environment in which we grow.

New Product Development
Maintaining all aspects of food safety is of paramount importance to Dawndew Salad.
Through regular investment, assessment and review of our Quality Management Systems, we ensure our customer expectations are met and the appropriate food safety standards are maintained. At the same time, we continually strive to further improve the quality of the products and service we supply.
To this end, we have a dedicated Technical and Quality Assurance Team on site that is supported by a retained technical professional.
All of our products are covered by a comprehensive Hazard Analysis of Critical Control Points (HACCP) system that forms the platform on which we work, and through our Quality Management System we maintain full traceability for all our products.
Our crops are grown in the United Kingdom, without the use of pesticides and are licensed to carry the Red Tractor logo. Our third party accreditations include the BRC, the Assured Produce Scheme and Nurture.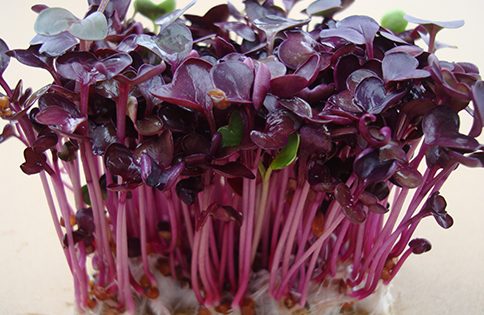 Call us:
01253 895525
Social:


Follow us on Twitter
Write to us:
Ingle's Dawndew Salad Ltd
Fouldrey Avenue
Poulton-Le-Fylde, Lancs
FY6 7HE