Pea Shoots Grower & Supplier

Pea Shoots are contemporary salad leaves with a sweet and delicious flavour. They taste just like peas! They are a great and versatile ingredient or modern garnish. You can easily swap Pea Shoots for any soft and leafy green and cooking them is very similar to baby spinach. The stems are edible and the tendrils are delicious, and are a great opportunity to indulge in all that is green and fresh!
Our Pea Shoots are grown in the UK, all year, without the use of pesticides and are licensed to carry the Red Tractor logo.
We offer two variations of Pea Shoots in our Dawndew Salad range.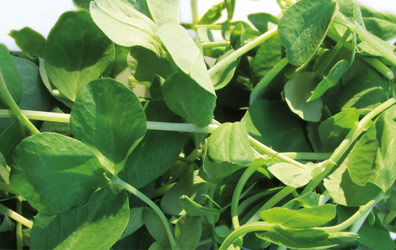 Baby Leaf Pea Shoots
Our Baby Lea Pea Shoots have delicate green oval shaped leaves with soft, velvety stalks.
Cut and packed in food grade packaging, this product can be supplied washed or unwashed.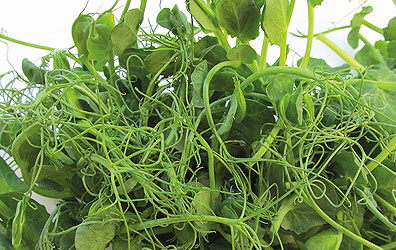 Frizzy Pea Shoots 
The addition of the curly tendrils give this pea shoot a distinctively stunning appearance.
Supplied as a growing product in individual punnets or cut and packed in food grade packaging.

Use
A versatile ingredient for salads and sandwiches or as a garnish. A delicious accompaniment to a salmon salad or sandwich, to dress a plate, or to pile high on top of a risotto!

Growing Conditions
Grown under glass, on site, pesticide free.

Presentation
Available washed or unwashed.

Pack Sizes
A variety of pack sizes and packaging is available.


Availability
January – December Food Safety
Maintaining all aspects of food safety is of paramount importance to Dawndew Salad.
Through regular investment, assessment and review of our Quality Management Systems, we ensure our customer expectations are met and the appropriate food safety standards are maintained. At the same time, we continually strive to further improve the quality of the products and service we supply.
To this end, we have a dedicated Technical and Quality Assurance Team on site that is supported by a retained technical professional.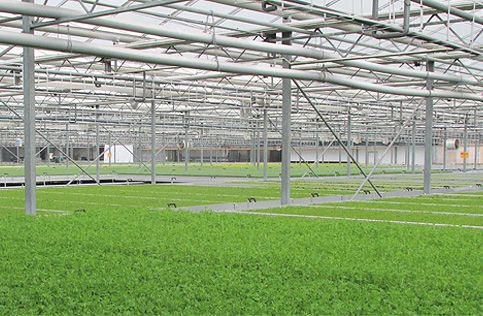 Call us:
01253 895525
Social:


Follow us on Twitter
Write to us:
Ingle's Dawndew Salad Ltd
Fouldrey Avenue
Poulton-Le-Fylde, Lancs
FY6 7HE